CCS DISTINGUISHED SERVICE AWARD
October 2023
Dik Leatherdale BA MBCS
Citation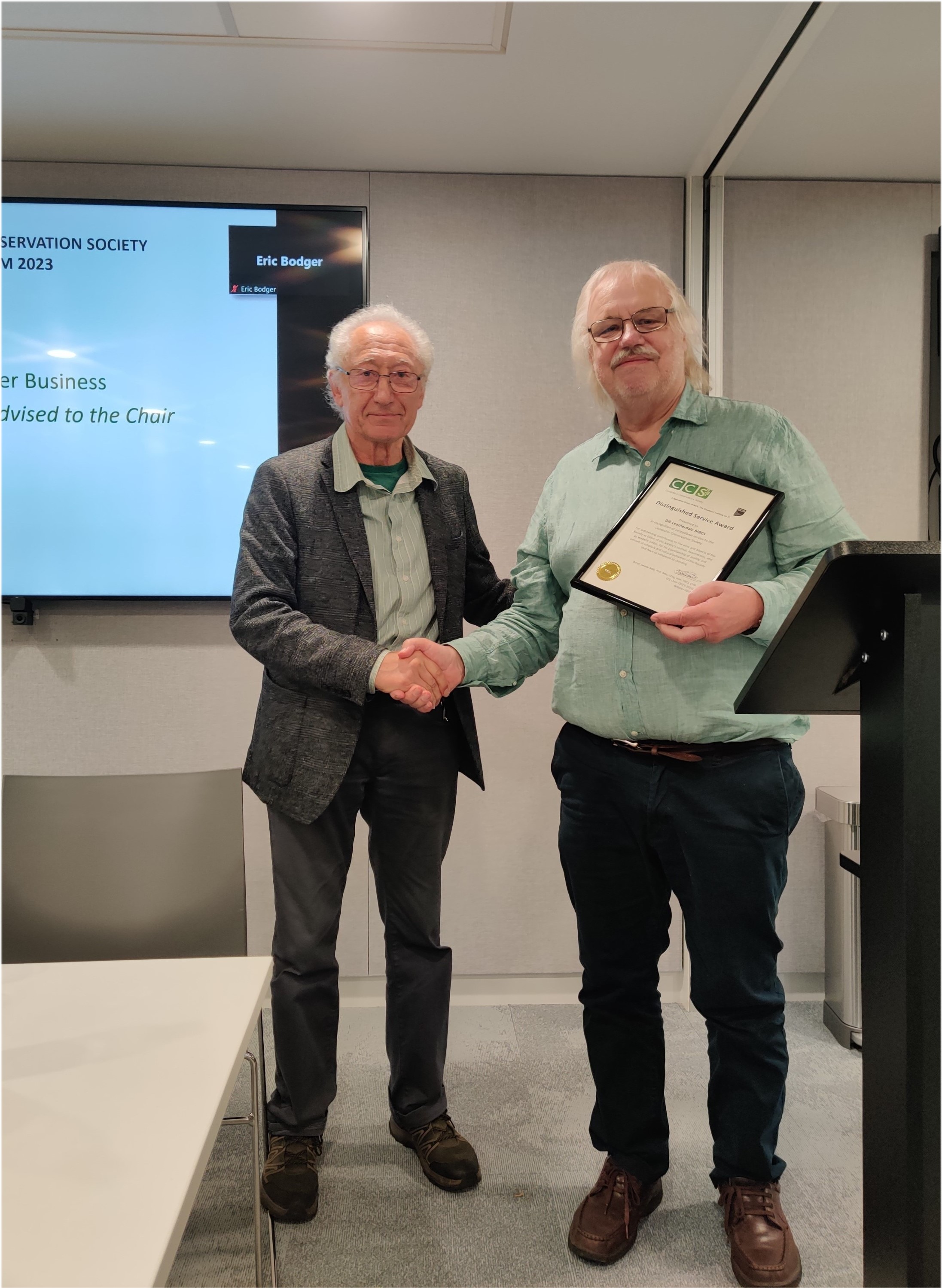 Dik Leatherdale receiving his certificate from CCS Chairman Doron Swade
The CCS Distinguished Service Award has been awarded to Mr Dik Leatherdale in recognition of exceptional service to the Computer Conservation Society.
For outstanding contribution to the aims and objects of the Society as Editor of the Society's Journal, Resurrection, and as Website Editor; for his guardianship of quality and content of scholarly and cultural outcomes of the Society that have so enhanced its standing.
Dik has edited Resurrection, the CCS Journal since 2008 which, with the forthcoming 103rd issue, amounts to the last 60 issues. Resurrection is a unique and invaluable chronicle of British computing.
In addition to editing Resurrection, Dik has been the CCS Website editor since 2012. The clarity and incisiveness of his management, of the content, quality and editorial direction of Resurrection and our Web content is a hallmark of his work. The CCS Website is increasingly the Society's public face and an historical resource for its activities. The editorial voice, the scope and organisation of its content, and its authority, reflect and showcase our internal values. The development of the site during Dik's editorship has done much to raise our profile and enhance our standing.