CCS DISTINGUISHED SERVICE AWARD
October 2023
Dr Roger Johnson FBCS
Citation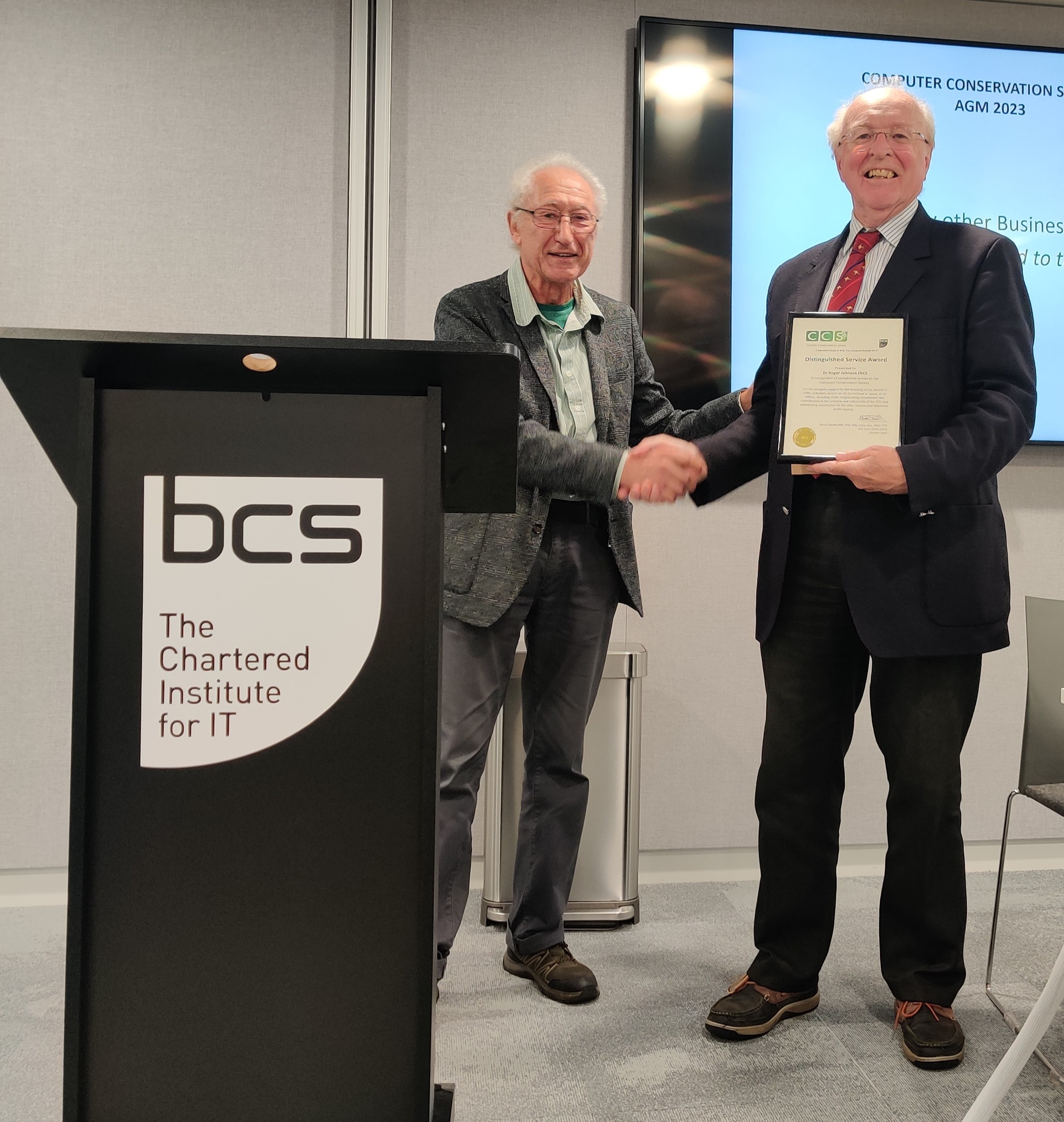 Roger Johnson receiving his certificate from CCS Chairman Doron Swade
The CCS Distinguished Service Award has been awarded to Dr Roger Johnson in recognition of exceptional service to the Computer Conservation Society.
For his energetic support for the founding of the Society in 1989; unbroken service on its Committee in many of its offices, including Chair; longstanding commitment and contributions to the scholarly and cultural life of the CCS; and outstanding contribution to the aims, mission and objectives of the Society.
Roger chaired the BCS meeting in September 1989 which backed the founding of the Society as a Specialist Group. In the days immediately after I (Doron Swade) well remember Roger, Tony Sale, Ewert Willey, and Sandy Douglas at the far end of The Old Canteen in the Science Museum carpark in South Kensington thrashing out the Society's constitution. Roger has served on the Committee ever since, that is for the first 33 years of the Society's existence – first as Treasurer, then as Chair, as Secretary, and as Meetings Secretary for no less than 15 years, in two stints, and ongoing.
The success of the meetings programme contributes to and is indicative of the overall vitality of the Society. Roger is de facto elder stateman of the CCS. We consult him on countless aspects of its operations, for advice, guidance and perspective. Even his objections are for the most part constructive.